Vision
Novastep® focuses its energy and skills on a single area: foot & ankle surgery. We believe that it is vital to meet patients needs, that input from surgeons must drive our designs, and that innovation is meaningless without simplicity.
Associates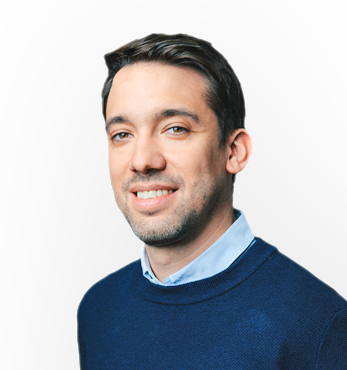 Grégory Glédel
President & CEO
Grégory Glédel is co-founder, Chairman, CEO and member of the board of directors of Novastep® SAS and Novastep® Inc.
Grégory has devoted his professional career for almost 20 years to orthopedic surgery in the extremities.
He has an engineering degree in materials science (Polytech Nantes) and an MBA (ESC Rennes).
He began his career at Newclip Technics as an R&D engineer before joining Memometal (MMI) where he became R&D director. He supervised the launch of major innovations for foot surgery (SmartToe, Anchorage, Easyclip, Fixos, etc…). Following the acquisition of MMI by Stryker®, he held the position of Foot & Ankle R&D Director at Stryker® for 2 years before founding Novastep® in 2013.
Why Novastep® is different:
Novastep® is a family made up of professionals who are all passionate about foot and ankle surgery. Innovation and service are in our DNA. Our transatlantic operation, our agility, and our ability to develop innovative products in record time make Novastep® a unique player in the industry.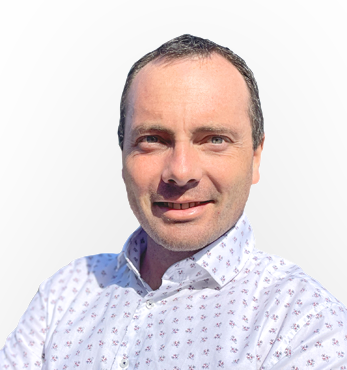 Loïc Girod
CTO
Loïc Girod is co-founder, CTO and member of the Executive Committee of Novastep® SAS.
For more than 15 years, Loïc has put all his energy and know-how into the design of medical devices dedicated exclusively to orthopedic surgery of the extremities.
He holds an engineering degree in Materials and Structures (Polytech Nancy, France), a Master's degree in Health Sciences and Technologies (Université de Lorraine, France) and a PhD in Mechanics and Energy (Université de Lorraine, France).
He started his career in 2006 at Mémométal Technologies / MMI as Engineer-PhD Student where he actively participated in the creation of major innovations for hand and foot surgery. Following the acquisition of Mémométal Technologies / MMI by Stryker® Group, he further developed his expertise as R&D Manager Foot & Ankle within the Osteosynthesis Division until 2013 when he co-founded the company Novastep®.
Why Novastep® is different:
Novastep® integrates physicians and the clinical environment at the heart of the product development process in order to fulfill their technical requirements and facilitate surgical procedures, with the sole aim of improving clinical outcomes for patients.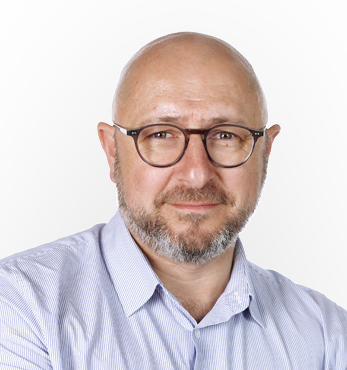 Gilles Audic
COO
Gilles Audic Co-founder, COO and member of the management team of Novastep® SAS.
Gilles is a long professional life (18 years) in orthopaedic & extremities.
He has an engineer degree in quality and process management (ISTIA Angers).
He started his career at SAGEM company as a quality supplier engineer and then joined Memometal (MMI) where he became quality and regulatory Director supervising ISO 13485 certification, compliance to 21 CFR and all technical file submission in Europe, USA, Canada and Australia.
After MMI acquisition by Stryker®, he was quality and regulatory Director at Stryker® for 2 years until cofounding Novastep® in 2013.
Why Novastep® is different:
The pilars on which Novastep® was built are ethics, team spirit, innovation, adaptability, and service to our customer in order to guaranty the most efficient safety and effectiveness of our devices. Human is our central concern.
Laurent Steinloff
VP Sales
Laurent Steinloff is partner & VP Sales.
Laurent has been selling innovative medical devices for the last 12 years. He joined the company in 2014 to successfully set up and scale sales operation in France & International markets (Australia, UK, Europe, South Africa, Israel…).
Prior to arriving at Novastep®, Laurent was Sales Rep. at Stryker® in the Foot & Ankle division.
He graduated from ESCE Paris with a master degree of International Business.
Why Novastep® is different:
Our core value is our customers. Novastep® succeed to be customer centric. Our mindset fuels and commits our teams like no other player. This collaboration allows us to design the most innovative products.
Aims
---
Inventor of innovative solutions for foot surgery
Our aim is to support your clinical practice by offering you next generation solutions and helping you to grow your expertise.
Through our international presence, Novastep® aims to foster collaboration between surgeons on a global scale. We create an environment that nurtures new ideas and enables best practices to circulate around the world, for the benefit of your patients.
Our range of high-quality implants is designed to treat conditions that affect the foot and ankle, from trauma to pathological and congenital deformity corrections.
Philosophy
---
To listen to you
Our success depends first and foremost on your satisfaction, which is why our sales teams are available every day to assist you and meet your specific needs.
To assist you
Based on our experience and on close relationships with medical professionals, our innovation strategy works to simplify and streamline your surgical procedure, as well as to enhance your operating room efficiency by offering customized, modular instrument and packaging solutions.